Heya crew!
So things have still been going nutso in the lead up to me heading OS, but some rad news is coming!!
Firstly, we have some shows about to be announced for December and January, as well as some epic venues booked for the Southern leg of our GTTF tour! 
It is a little too early to let you all in on the secret BUT in the meantime check out this fantastic poster we will be peppering the South West of WA with, courtesy of my amazingly technologically savvy partner! (Thanks babe!)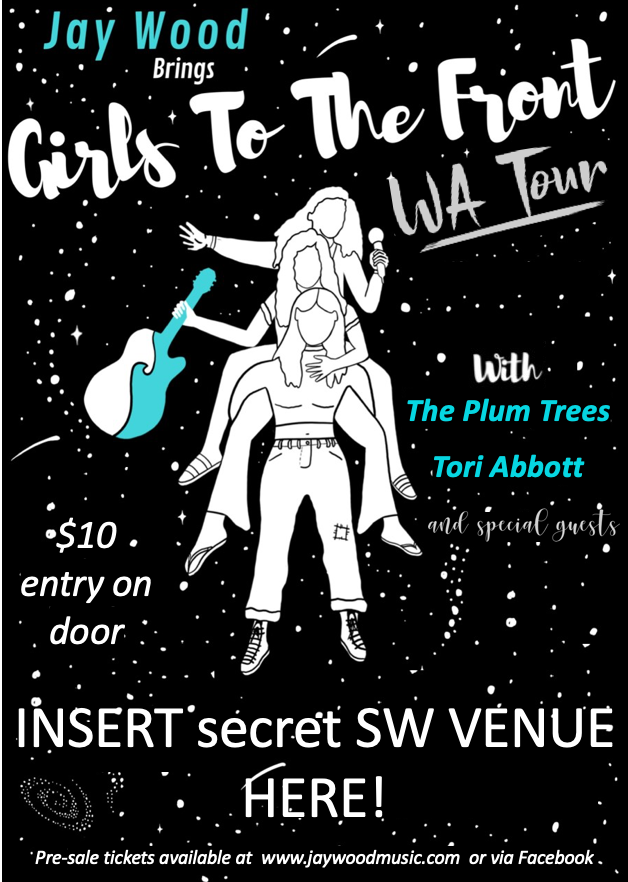 For now, I must love and leave you as I have a plane to catch!
Stay tuned for some pretty exciting announcements coming soon!
Peace Out for now,
J